« Bartenders coming? From Stratics: | Main | Lum the Mad Leaves His Own Site »
July 1, 2001
Lions and tigers and CENTAURS!! Oh my!
Again via Stratics: Centaurs on Test Center 6

Centaurs have appeared on Test Center 6. You can find them in the Serpentine Passage there. As far as I found out they are wearing bows and know how to handle them, and they also seem to be using magic.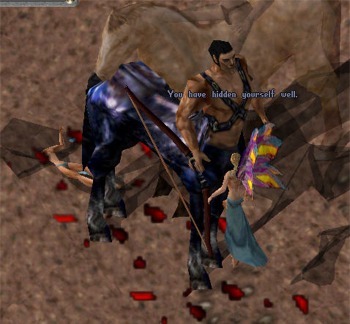 As soon as more information is available about them, we will let you know on our
Centaur Page
. Thanks to Patricia for that heads up.
Posted by Hazard [EiC] at July 1, 2001 10:09 AM